Cyclofiend.com: Ibis Catalogs & Ephemera: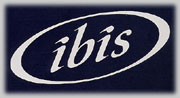 After some discussions about Ibis which took place on the iBob list, I dug around the files and discovered a small stash of Ibis catalogs, ads, etc. dating from the Sebastopol, CA days. I'm posting some scans here. You can click on items to get a full size, screen resolution version. I may post some higher resolution pdf versions in the future. This will be limited by the hosting expense and time to do so.
The Ibis print advertisements which I have in the files are starting to show up here.
In answer to a question which has popped up a few times - "No, I never worked for them". I just always appreciated their designs and, um, "refreshing" approach to the bike business.
If you can update information, provide missing years or correct errors within this section, please send me an email. I pestered Scot enough via email that he gave me some broad guidelines for serial numbers. And, like Jason in Friday the 13th, an Ibis resurrection is taking place...