Rivendell Bicycle Works - Rivendell Short Sleeve Wool Jersey - Olive/Red
Updated Decription - including order numbers:
"Made in China by Woolistic, operated by an American living in Switzerland who used to deal with the Italians until that became just too much. These are classically styled and tailored cycling jerseys in the "starving cyclist" mode, meaning you buy two sizes up if you don't want it snug. The stitching and embroidery and details are top-notch, and of course it's a hundred percent wool. Three pocket in the back, set up from the hem, in from the seam, and reinforced. Olive and scarlet. "
Small: 22-766
Med: 22-767
Large: 22-768
XL: 22-769
2X: 22-770
3X: 22-771
Price: $135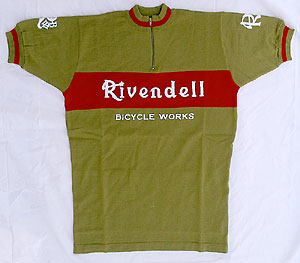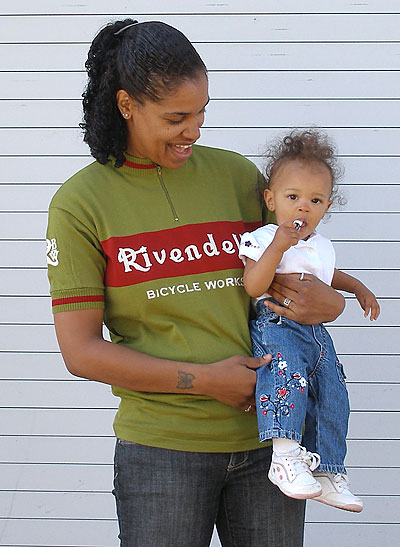 The photos below of Keven show him with a 2XL - he's 6'3" and 170lbs if that helps some folks with sizing. We produced 100 of these jerseys and have 91 available across the size run.
All of these are thumbnails - click on them to see a large-size photo.