- Rivendell Weekend #3 -
Mt. Diablo State Park
May 19 - 20, 2007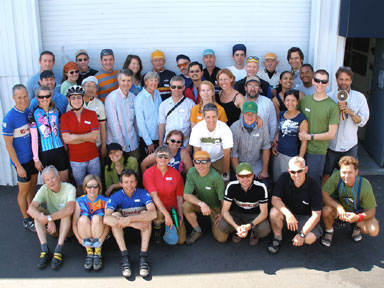 Here's the gang from the Third Kinda-Annual Rivendell Weekend, held up in Mt. Diablo State Park on May 19- 20. This is the "before" shot - we're in front of the famous-in-almost-every-catalog-and-Reader RBWHQ Garage Door. Great times and great folks! The tale is beginning to be told on the blog. The elusive patch design can be viewed here.
Below is nearly the full run of pencam shots taken over the Rivendell Weekend. Most of these photos now appear on a Flickr Collection, where they are captioned and titled.
If you took photos, send me the link so that I can aggregate them.
More photos can be found here:
Cesare's Photo Album on Picasa
---