Click here to see the earlier version
Jim --
I have updated the look and function of my Quickbeam, including photos of my refined digital shifting system. Here are the pix and captions with each. You're doing a great job.
Ray Shine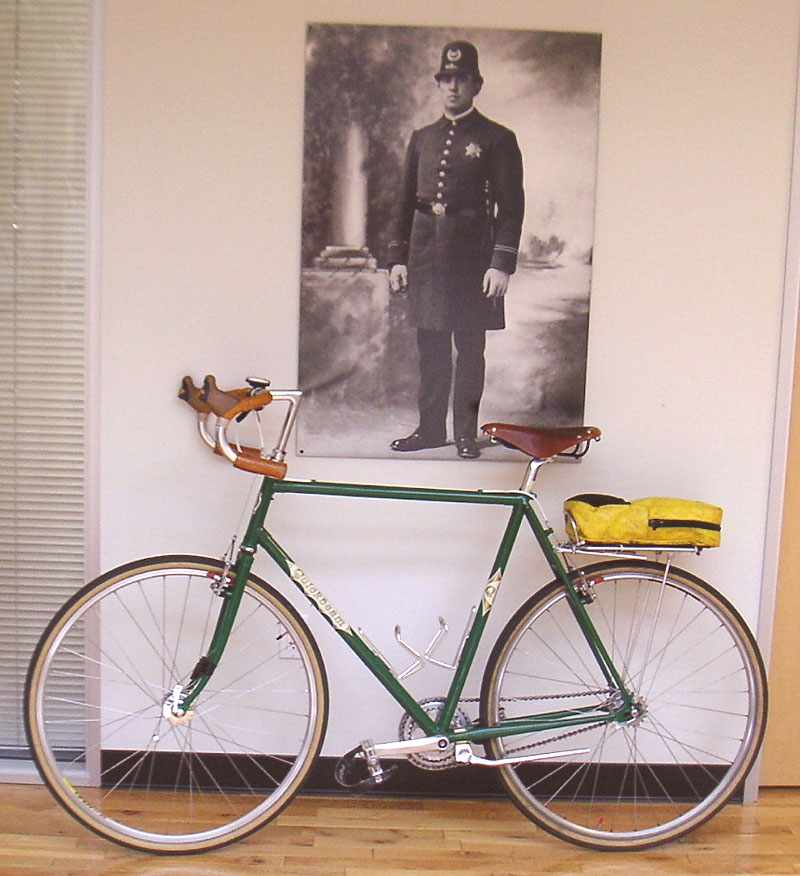 I have switched my wheelset to the city wheels and tires, added a Nitto rack and a kickstand. I use a yellow Redpoint crampon stow bag (from my backpacking gear closet) to carry spare tube, patch kit, pump, cell phone, and windbreaker. It works great for that purpose, and it's waterproof!
This is a nice, clear shot of my handlebar treatment. I love this configuration for around town.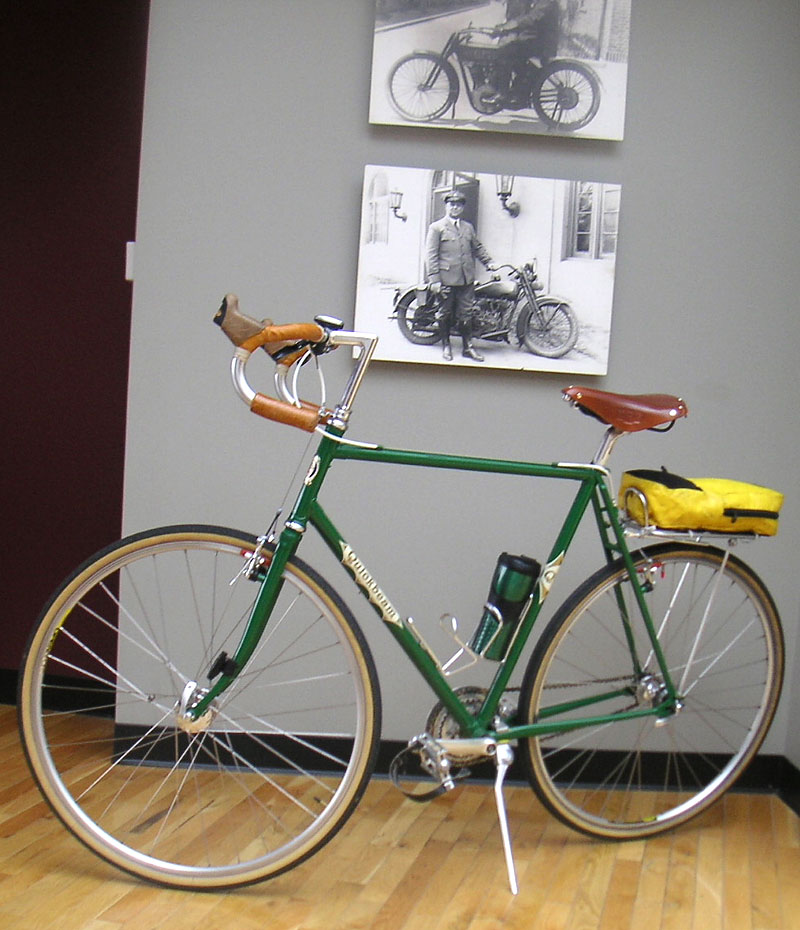 This is a shot of the bike on it's new kickstand.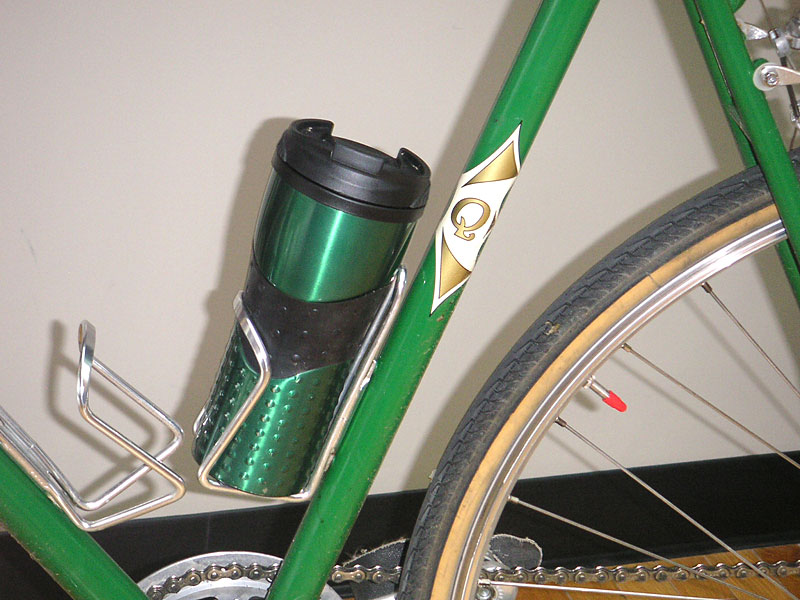 This is a close up shot of the Almost-Quickbeam-Green insulated Starbuck's coffee mug that I use to java-up before heading into the office. Also showing in this shot is the curious red valve cap. The cap is made from a special plastic developed by NASA. It was originally black in color, but it has a hyper-sensitive particle structure that changes the color of the plastic to red if the rotation of the wheel should exceed 100 mph. I use the caps as a safety devices. When the caps turn red, I try to have the wheels rebuilt and new tires applied as soon as possible. (I would think that just about all Rivendell riders would need a handful of these high velocity caps.)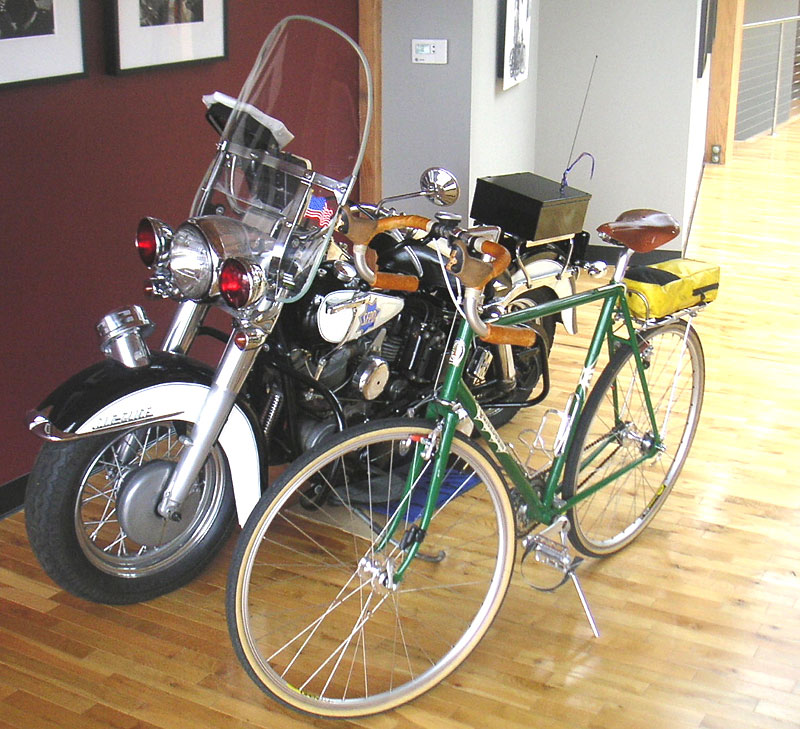 While on the topic of speedÉ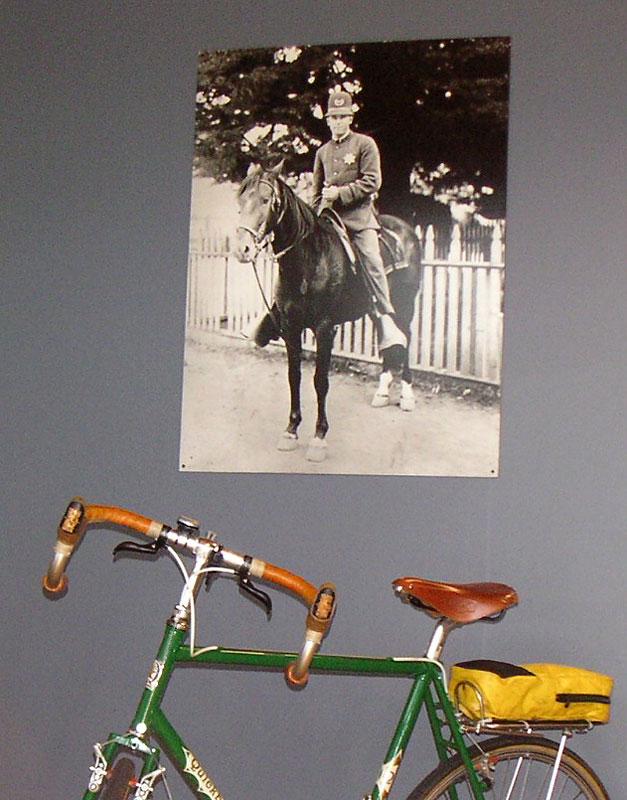 Another shot of my H-bars head-on.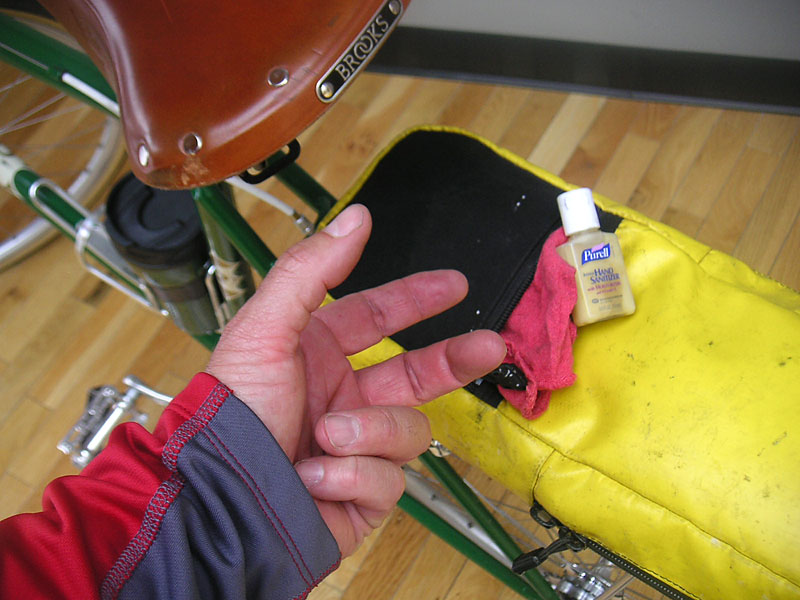 This is a shot of my digital shifting system. The stuff in the Purell vial is really hand goop. After using the three digits displayed to change the gearing, I use a drop of the goop and the red shop rag to clean the digits so that I don't bung up my fancy handlebar treatment. The goop vial and the red shop rag fit nicely into the black, zippered top pocket of my crampon bag and are always at the ready.
Click here
to see the earlier version of this bicycle